Don't Leave Your Franchisees on An Island: 4 Ways to Manage the Relationship
[Estimated read time: 4 minutes]
According to a research survey conducted by Forbes, corporate executives attribute 25% of their total market value to their brand reputation alone. For companies who use franchisees or multiple store locations to expand their footprint, building and protecting that brand reputation faces a whole different set of challenges.
The relationship between corporate and individual location management is critical to business success. Although franchises may be independently owned and operated, they represent the larger brand and must provide a consistent experience for customers. When a customer visits a location, they will always attribute their service and experience to the overall brand. In today's viral world where both positive and negative service experiences quickly spread via social media, companies with many different store locations must know that your brand reputation is always at stake, even when individual stores may be at fault. It is in every brand's best interest to be focused on supporting your store locations from the start.
4 Ways to Manage the Relationship
1. Store customer data in a centralized location
One way to help different locations provide a consistent brand experience is by providing a unified tool and centralized access for capturing and storing customer data. By using a single CRM tool, corporate and franchise leaders can access and track customer trends at each location while ensuring that the most important customer data is captured for each case.
---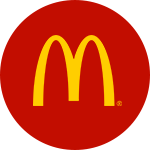 When you serve more than 25 million people in the United States each day, leveraging the right CRM solution is important. After implementing ePowerCenterTM in their Customer Satisfaction contact center, McDonald's extended its use to Human Resources, Investor Relations, and Operations, as well as to support their restaurants in Canada.
ePowerCenter allows McDonald's to track more than 600 types of diverse customer issues through issue codes. With more than 15,000 restaurants just in the U.S., ePowerCenter provides McDonald's the ability to integrate into their CRM systems. This combination of databases gives them the power to measure customer satisfaction results at the national level, as well as each individual restaurant location.
---
2. Align on a follow-up plan
Customer communication is one of the most important aspects of the customer experience. If a customer has negative feedback about a specific store location, it is critical to determine in advance who is responsible for following up. Establish a process from the beginning, clearly deciding who will handle the customer communication — and it may vary depending on the reason for the feedback. In some instances, the corporate office may be the right person to handle the case.
Let's say a customer contacts the company with an issue about ingredients. This is something that could be part of a larger, company-wide issue that is affecting multiple locations, and as such, should be escalated to the corporate communications team. In other instances, the specific location operator should be the one following up. For example, if the customer contacts the store location where they experienced very negative service from an employee, that location operator would be the best choice to follow up on the issue. What's important is that everyone is aligned on who is responsible for which communications.
3. Notify locations about customer feedback
By using a single integrated contact center, brands can configure alerts to notify the appropriate manager when feedback has been received about their store. The operator will then have access to view the feedback and, depending on the aligned communications plan mentioned above, follow up accordingly.
In the event the individual location is responsible for handling follow-up, don't leave them high and dry. Instead, make the process simple by equipping them with the tools they need. By creating pre-approved, easy-to-use response templates for your franchisees or store managers to use with their customers, you ensure that the communication and language is consistent across store locations. Using the approved templates will also result in quicker response times, driving customer loyalty and satisfaction.
4. Use feedback to improve operations, not punish stores
Whoever oversees your locations, such as regional brand managers, should use the customer feedback the company receives to improve the store operations, not punish them. 
The relationship between store operators and the brand's corporate leaders is extremely important, and must be treated with care.
How Astute Can Help
Provide franchise operators and store managers with centralized access to customer information using ePowerCenter. Astute's CRM features automated email interactions, which can be approved by your brand and personalized to fit each interaction. The system captures key voice of customer data so you can make continual improvements and track the trends and experiences at each store location.