Trust Us, You Need to Know These 5 Contact Center Trends
[Estimated read time: 6 minutes]
Contact centers are the face of your brand, a direct line to your consumers, and your best tool for increasing customer satisfaction and loyalty. And that's just on a regular day! When you launch a new product or marketing campaign—or if a potential crisis is looming—they're indispensable.
With so much riding on the shoulders of contact center leaders, they need to understand how to take advantage of current customer service trends, and be prepared for what's coming next.
1. Contact Centers Are Moving to the Cloud
Gartner predicts that more than $1 trillion in overall IT spending will be affected by cloud computing in the next five years, calling it "one of the most disruptive forces of IT spending since the early days of the digital age." And by 2021, over $15 billion of that spending will be in the cloud contact center industry.
Truly cloud contact centers—sometimes known as Contact Center as a Service (CCaaS)—are completely virtual, with no physical location. Employees work remotely and access the software they need through the internet, creating a highly scalable and flexible model. According to ICMI, 16% of contact centers have plans to move to the cloud in the future.
If you aren't quite ready to make such a drastic change, you can still take advantage of the benefits of cloud computing by switching to SaaS (Software as a Service) applications. Traditional call centers have hosted their customer engagement software onsite. SaaS applications are hosted in the cloud. They can be updated continually without disrupting agents or adding to IT's workload, and have redundancy to reduce downtime or data loss in the event of a disaster. 
2. Social Is Breaking Out of Its Silos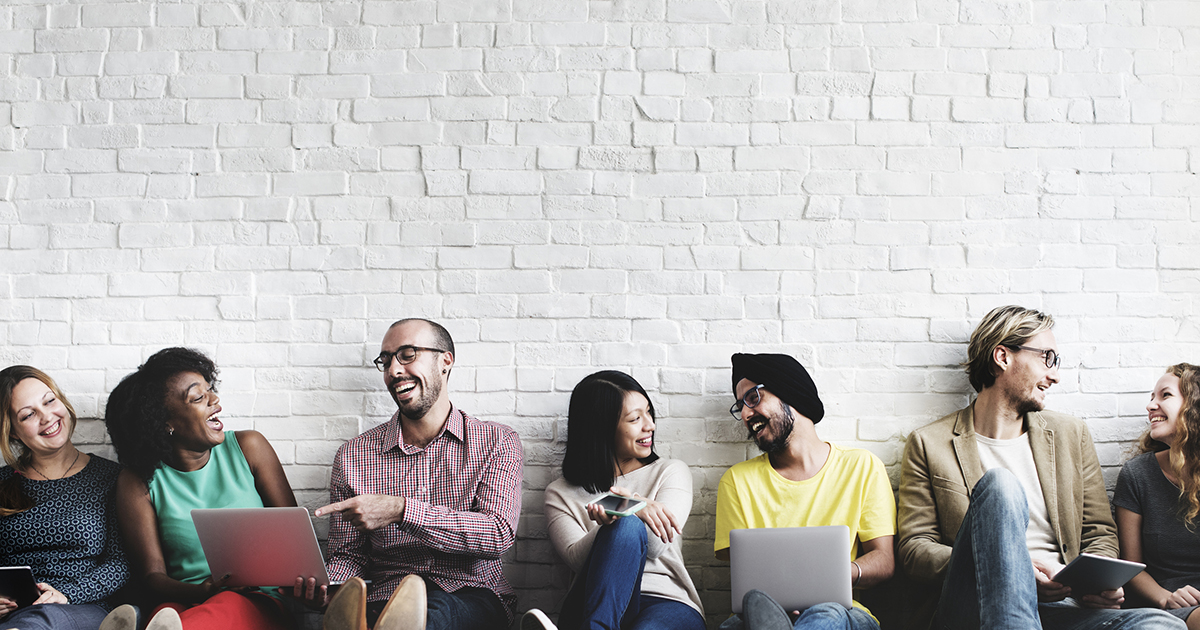 Most companies are now using social media for customer service as well as marketing, but not many have a holistic strategy for the channel. In the next few years, social will become an organization-wide channel, not a department-by-department one. You will begin to get more value by expanding your efforts to all customer-facing functions. Best practices for implementing this shift include:
Provide opportunities for social engagement at every step of the customer journey.

Centralize all social activity by using a company-wide software solution.

Use a platform that combines social relationship management with a listening tool.
Track social interactions in customer records by integrating with your CRM.

Make marketing and customer service co-owners of social.

Monitor all social accounts using one tool, to avoid posts falling through the cracks.

Empower your agents to personalize responses as they would on other channels.
3. Chatbots and Humans Are Joining Forces
More than a few contact center pros still have reservations about chatbots, yet companies already seeing success with this new technology. What do those businesses know that the experts don't?
Chatbots are here to boost the customer experience, not cut your staffing costs. Yes, you might be able to reduce your headcount slightly because better self-service usually leads to a decrease in live agent interactions, but that shouldn't be your goal. Instead, take advantage of bots' ability to handle high volumes of simple, repetitive tasks, which frees up your employees to focus on the issues that need a human touch. With more time to devote to those problems, agents can increase first contact resolution rates, improve customer satisfaction, and reduce customer effort. Watch the video below to learn more.
Chatbots shouldn't pretend to be humans. Customers value transparency; don't play bait-and-switch with them. It will damage the relationships you've worked hard to build. On top of that, they're used to interacting with AI interfaces—thanks to Siri, Alexa, etc.—and they'll naturally adjust once they know they're talking to a computer. Finally, consumers understandably have higher expectations for a conversation with a human, and they're more forgiving when a bot gets confused or gives the wrong response.
Chatbots can have an impact throughout the customer journey, including brand discovery, product research, sales and conversions, follow-up communication, and service and support. They can personalize marketing messages, learn customers' preferences, send proactive alerts, accept payments, and even escalate to a live agent. Bots are ideal for providing the casual, conversational commerce that consumers are starting to expect.
4. Contact Center Directors Are Worrying About Employee Engagement
No one can deny that customer service agents have stressful jobs, and even their supervisors recognize it: 87% of contact center leaders say their employees experience significant work-related stress every day. But these stressed-out agents are the face of your brand, and you rely on them to create customer relationships and build loyalty.
Happy employees lead to happy customers. But what makes those employees happy in the first place? First you need to look at what drives them. Most contact center agents choose the job because they love helping people. When something gets in the way of that, frustration often sets in. The three most common roadblocks to job satisfaction are:
Repetitive work. Contact center agents expect a certain amount of mundane work like entering data and writing emails, but when they spend more time on those tasks than on engaging with customers, it becomes an issue.
Inefficient technology. In an ICMI survey, 71% of contact center agents reported that system complications and inefficient tools make solving customers' problems more difficult.
Lack of information. A Harris Interactive poll found that agents failed to answer customers' questions half of the time. Of course that's frustrating for consumers, but imagine being the employee who doesn't have access to the right answer.
The good news is that all these obstacles can be easily overcome with smart technology such as automated email processing, data entry shortcuts, dynamic fields, and in-context guidance. This video about Larry and a pair of defective pants explains how it works.
5. Top Companies Are Leading the Way with Video Chat
Text-based chat continues to lead as the most popular channel to reach customer service. But with all its strengths, it isn't always the right tool, especially for issues that are complex, urgent, or sensitive. In those cases, agents are often more successful using real-time video chat.
As it has been so many other times, Amazon was the driving force behind the use of video for customer service. Kindle users just have to touch a button to launch "Mayday," which opens a live video chat session with an Amazon rep who can see the device's screen. Three-fourths of Kindle users' questions now come through Mayday, and the average response time is under 10 seconds.
Video engagement is ideal for more than just visual troubleshooting. It can improve FCR and CSAT, reduce costs, and increase conversions in situations such as:
Complex setup. Tech support agents can see exactly what the customer sees and they can walk through the steps together, which often avoids an onsite service call.
Product documentation. CPG brands, durable goods manufacturers, and insurance companies can use video for visual verification and documentation of product defects or damage.
Efficient meetings. Video chat can take the place of face-to-face meetings, adding flexibility and allowing customers to avoid travel.
Purchase support. Agents can increase conversions and upsells when they're able to read customers' facial expressions and react to signs of anger or confusion.
Astute's smart consumer engagement software helps you keep up with the latest customer service trends for contact centers. Whether you're ready to join the bot revolution, looking for the right video chat tool, or daydreaming about moving to the cloud, we can help. Watch our two-minute intro video to learn more about what we do.