We Need to Chat: Why Typing Is the New Talking
[Estimated read time: 4 minutes]
Be honest, do you get a little annoyed when your phone rings? Do you only call someone as a last resort? If so, you're in good company: the average American exchanges twice as many text messages as voice calls per month, and texting has become the most common cell phone activity. Messaging apps are gaining popularity too, with 49% of Millennial smartphone owners (and 36% total) chatting via messenger platforms Facebook Messenger, WhatsApp, and Kik.
This trend is also affecting our interactions with businesses. We want the same quick, casual communication with companies as we have with our friends.

From 2012 to 2015, American adults using online and mobile chat for customer service increased from 43% to 65%.
So what does messaging offer that phone calls don't?
1. Keep the peace (and quiet)
Phone calls are disruptive to the people around you. If you're sitting in a waiting room or standing in a checkout line, talking on the phone will probably get you some dirty looks. If you're in a meeting with your boss, it could get you fired. In contrast, messaging in a room full of people is socially acceptable (though you still might want to refrain in front of your boss!).
Chat also makes communicating with a business more convenient. Most consumers can send a message easily, but finding time to make a phone call is more difficult. And companies are increasingly offering chat around the clock, to accommodate late-night shoppers and customers who aren't available during normal business hours. It makes sense to extend this capability to support messenger platforms.
2. Skip to the front of the line
In addition to being more convenient, messaging is also more efficient. Phone calls have long been the first choice when communicating urgent information, but we now know that 82% of people ignore voicemails from numbers they don't know and 67% still don't listen even when they know it's from a business contact.

Meanwhile, text messages have a 98% open rate and 90% are read in under three minutes.
Younger generations who grew up with texting tend to value short and sweet interactions that let them get to the point quickly and then move on. Dispensing with the niceties on a phone call is considered rude, so they prefer chat, where too much small talk is seen as disrespectful of the other person's time.
That perspective carries over to customer service communications, where consumers are increasingly demanding instant results. When callers are placed on hold, 32% will immediately hang up. If they're unable to connect with a company through their preferred channel, one in three customers will break ties completely, and half of those will leave within 24 hours. Self-service chat eliminates that churn by providing real-time access through a reliable channel like a messenger platform.
3. Get it in writing
One of the biggest benefits of messaging is that the conversation history is recorded automatically and can be easily referenced. How many times have you scrolled up on a chat thread with a friend to remind yourself what time you agreed to meet or what their new address is?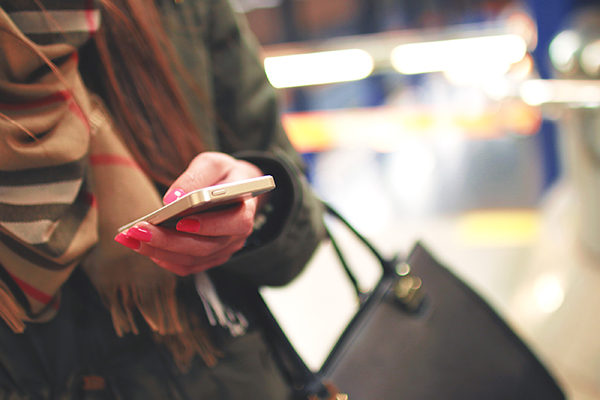 Transcripts of customer service chats can be valuable as well, to both parties. Customers are able to reread any advice or instructions, which can help avoid misunderstandings, especially for non-native speakers. Having a written record can also offer peace of mind to a consumer who has been frustrated by previous communications that were inconsistent or misleading.  
Businesses can analyze chats to gain insights about their products, pinpoint customer frustrations, identify training opportunities, and much more. And having an immediate transcript can encourage them to share exceptionally positive interactions with others and create brand advocates, as this conversation did for Netflix.
4. Finish your to-do list
Although there's evidence to the contrary, most people still believe that multitasking helps them get more accomplished in less time, and messaging fits into that mindset. After all, using a messenger platform allows them to communicate without having to pause the DVR! Then while they're waiting for a response, they can continue to use their device to check email, play games, and even chat with someone else. But once they pick up their smartphone to make a call, it becomes a "dumb phone" with no multitasking capabilities.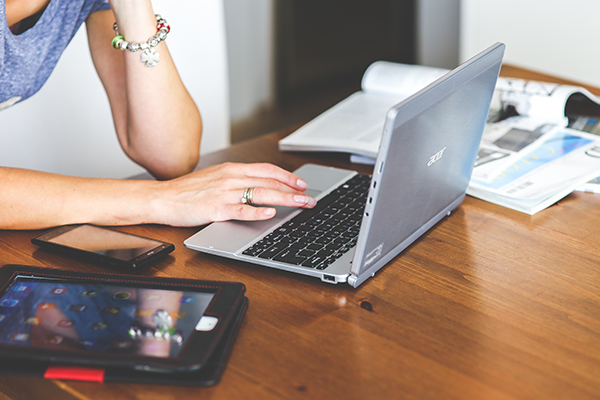 Chat for customer service has the same benefits. Consumers can interact with an agent while continuing to browse the company's website, which makes them more likely to complete an online purchase. And it helps agents multitask as well. They can consult with coworkers without needing to put the customer on hold, and even conduct chat sessions with more than one customer at a time.
5. But use the right tool for the job
Of course messaging can't solve every problem. Phone calls are more appropriate for complicated and sensitive conversations. Anyone who's ever been dumped with a text message has learned that lesson the hard way. (Although if you're doing the dumping, chat does have its advantages, which is why 59% of 21- to 50-year-olds would consider breaking up with someone via text.)  
Similarly, phones will always have a role in customer communication. Today's consumers tend to use chat for more straightforward interactions, and as their problems get more complicated (such as account closure or billing policies), they are more likely to pick up the phone. Therefore, from the business's point of view, phone conversations have become opportunities to build positive relationships and create loyal customers.
To ensure the best possible customer experience, companies should understand the pros and cons of chat vs. phone, and keep them in mind while creating strategies for funneling and escalating interactions. Astute SOS helps you identify your highest priority customers and uses intelligent escalation to make sure they reach a live agent through the right channel, escalating them from a messenger platform or webchat to a phone call or a video chat.