How to Use WhatsApp for Customer Service
Demand for customer service teams to support more messaging channels is growing. But it can be difficult to figure out which communication channels to add to your "channel mix." Today, we're diving into the details of one of the newer platforms, WhatsApp, and how to use it for customer service.
What is WhatsApp?
WhatsApp is the world's most popular messaging app with more than two billion users across 180 countries (as of February 2020). Created in 2009 by former employees of Yahoo, its popularity quickly skyrocketed, reaching the top 20 most downloaded smartphone apps in only two years after its founding. In 2014, WhatsApp was acquired by Facebook.
In 2018, WhatsApp responded to market demand by launching the WhatsApp Business App, designed for small businesses to engage with customers on the app. They also launched the WhatsApp Business API, which offers a broader set of tools for mid-size and enterprise businesses. Companies can create and maintain their WhatsApp business profile and communicate with their customers using these native tools, or work with a third party like Astute to manage customer interactions.
Is WhatsApp Right for Your Brand?
With 2 billion users worldwide – even more than other messaging juggernaut Facebook Messenger – it's likely that your customers are using WhatsApp. But there is certainly variation across geographic locations:
Brazil and India are the largest markets for WhatsApp, with 120 million and 300 million users respectively.
The European Union also has a large WhatsApp user base. For example, about nine out of 10 Dutch, Spanish, and Italian smartphone owners use the WhatsApp platform.
The US has a comparatively small user base for WhatsApp, but still boasts more than 20 million monthly active users.
As the world's most popular messaging platform, it may make sense for your business to have a presence on WhatsApp – especially if you consider the growing popularity of live chat and messaging for customer service. A recent survey from Facebook found messaging to be the second most popular method for communicating with brands. The survey also found that more than half of consumers who message brands would be more likely to shop at a brand they could connect with via messaging.
A 2020 Astute survey supports these findings, finding live chat to be the most popular channel for engaging brands when customers have a question or complaint, a 40% growth in popularity over just a two-year period. Brands that continue to adopt and scale customer service operations servicing live chat channels are bound to come out ahead of the competition.
Using WhatsApp as a Customer Service Platform
WhatsApp can be a powerful customer support tool because it enables brands to engage on a messaging platform that's highly popular and familiar to customers. Messages are also free for brands if they have a response time of less than 24 hours.
Here's an example of what customer interactions with brands look like on WhatsApp: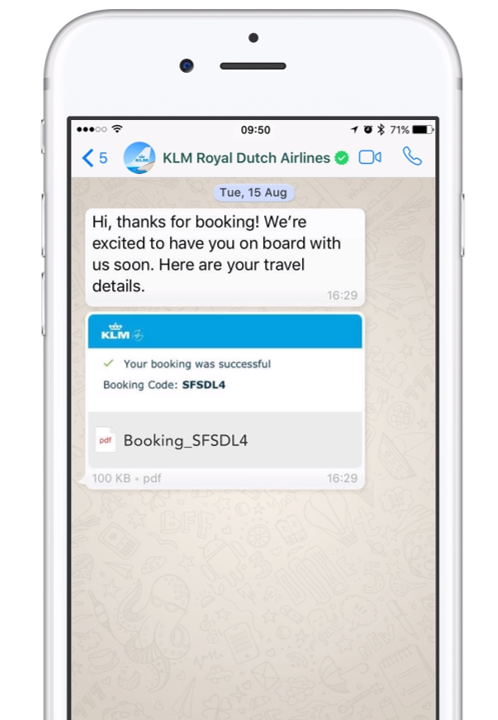 While there are certainly marketing and sales applications of WhatsApp, proactive messages from brands to consumers would be subject to a fee. For this reason, many brands opt to do this sort of messaging on Facebook's other major messaging app, Facebook Messenger.
8 Best Practices for Customer Service on WhatsApp
As you plan to add WhatsApp as a customer service channel, keep these eight best practices in mind:
1. Work with your team to determine your availability and response time SLAs
Will your team be available 24/7 on WhatsApp to answer customer questions? Will you use a customer service chatbot on the off-hours? Be sure to set expectations with your customers as they message you. Put your availability in an initial automated reply or state your hours on your WhatsApp brand profile.
What will be your SLA goal? Remember, messages on WhatsApp are free for brands as long as you respond in under 24 hours – though customers expect live chat responses in under a minute. Make sure your team has the tools they need to monitor WhatsApp messages efficiently and respond according to your SLAs.
2. Have your WhatsApp brand profile updated with key information
Although this may sound basic, it can often be overlooked. Here's an example of essential information to include on your profile: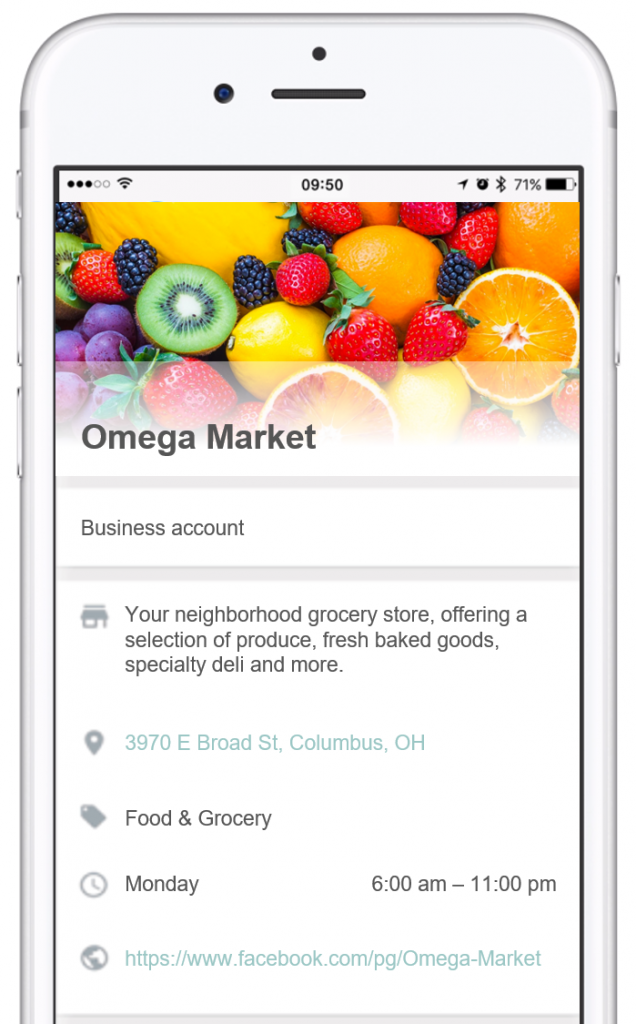 An updated profile allows customers to quickly see important information about your brand, and understand that you are present and available to engage on this channel.
3. Adapt your conversation style to the platform
If your team has been live chatting and/or messaging with customers via SMS, Facebook Messenger, and others, the transition to the more casual communication style of WhatsApp will be an easy one.
However, if your customer service team is only accustomed to the more formal, stiff language style of more traditional customer service channels, consider some additional training on how to adapt their communication style to be less formal while still professional and helpful.
4. Think about using a chatbot to automate conversations
Daunted by the expectation of 24/7 service and lightning-fast response times, many brands wisely choose to deploy a customer service chatbot on WhatsApp as the "first line of defense."
The bot can be trained to handle your most common questions and cases, which can offload more than 80% of incoming contact volume. This frees up your agents to focus on less common customer issues while ensuring the bulk of your customers get instant, accurate answers.
If you decide to use a chatbot, make sure to choose a bot platform that allows you to use the same core bot functionality on multiple channels to avoid duplicating work.
5. Seamlessly escalate bot interactions to live agents when needed
Sometimes, customers are going to need to communicate with a live, human agent. Even the best customer service chatbots encounter unfamiliar issues, and there may be customer inquiries you always want a human to resolve.
Whatever the situation, you need to ensure it's quick and easy for customers to reach a live person from WhatsApp. Should a customer ask to talk to a live agent, or confront the bot with an entirely new issue it hasn't learned about yet, or mention something that would merit a direct escalation (an allergic reaction, foreign body, or other potentially severe problem), keep the interaction within WhatsApp instead of asking the customer to call or email. Not only is this considered the industry best practice, it's a much smoother customer experience.
6. Add rich media to the experience
Messaging channels now support a lot more than just text. Use the fact that WhatsApp supports images, video, and other rich media to your advantage. Is there a customer question that would be best resolved with a video tutorial? Or is it useful for customers to send a screenshot of the issue they're having? There are countless customer service use cases where an image or video is worth a thousand words.
7. Plug WhatsApp into your standard service workflows
Like supporting any new communication channel for customers, this won't work if it's in a silo. Integrating WhatsApp into your existing workflow alongside customer cases coming from phone, email, live chat, social, and other channels ensures a smooth process and accurate tracking. A customer engagement CRM system like Astute Agent makes it easy for agents to manage cases from all inbound channels.
8. Proudly share that your brand is on WhatsApp!
Remember how big a deal it was for CPG consumer care teams to get their 800 number on the product packaging? Make sure to let people know you're available for service on WhatsApp. Consider putting this information on your website's contact page and footer, employee email signatures, and on your social profiles.
The Tools You Need to Deliver Effective Customer Service on WhatsApp
Award-winning customer service chatbot, Astute Bot, helps brands deliver effective customer self-service across their key digital channels, from your website and mobile app to Integrates with WhatsApp, Facebook Messenger, SMS, and more.
Astute Agent enables contact centers to centralize all cases, regardless of contact channel, into one streamlined interface that helps them resolve cases efficiently and accurately.
Learn more about Astute's customer engagement solutions and see first-hand how our technology and expertise can enhance your customer experience. Set up an appointment today.