Astute Receives 2020 Contact Center Technology Award from CUSTOMER Magazine
Astute's Email Virtual Assistant (EVA) honored for innovation in customer service technology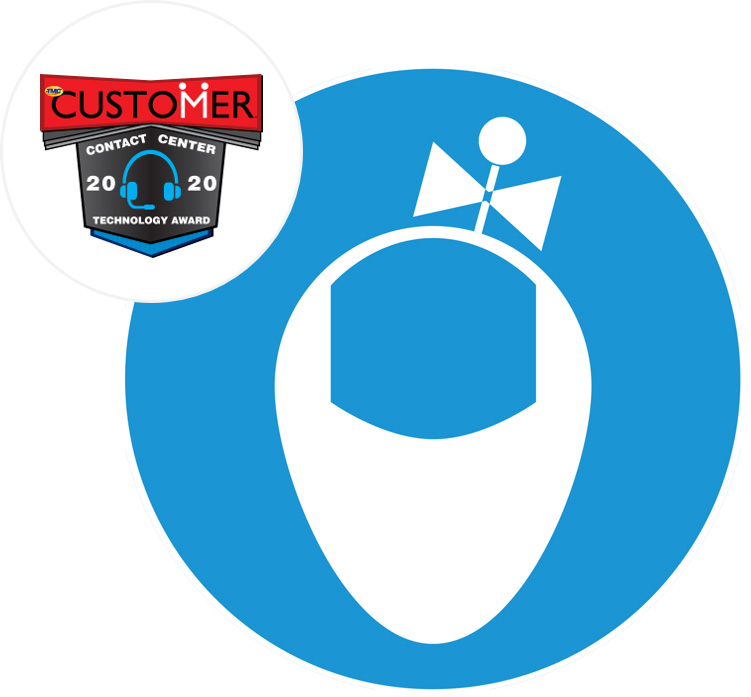 COLUMBUS, OH— Astute, Inc., a leader in customer engagement technology, announced today that TMC, a global, integrated media company, has named their Email Virtual Assistant (EVA) as a 2020 Contact Center Technology Award winner, presented by CUSTOMER Magazine.
Astute's EVA is an automated customer service tool that processes inbound emails and generates highly accurate responses. This technology drastically reduces the time and cost associated with customer email management. Because EVA learns from how human customer service agents respond to customer issues, the technology automatically creates responses but retains a human feel.
Using natural language processing, EVA interprets incoming messages, determines the correct case coding from what the customer wrote, and uses the history of what human agents have done to generate a response. The tool also suggests the amount and type of goodwill to be sent, including replacement products, coupons, or gift cards. Lastly, the completed case and email response is presented to a human agent to QA before sending.
EVA can reduce the time it takes to respond to customer emails by as much as 5X, significantly improving cost per contact and average handle time KPIs while equipping contact centers to scale to handle volume spikes more easily. Faster response times also increase customer satisfaction.
"The Astute team is honored to receive this award for EVA," said Alex George, President and CTO at Astute. "At a time when many contact centers are dealing with unprecedented email volume and entirely new types of questions due to the COVID-19 pandemic, EVA is the solution to managing this at scale. At Astute, we're passionate about making it easy for enterprises to embrace all that automation can do for them, and EVA is another application of that."
"Congratulations to Astute for being awarded a 2020 CUSTOMER Magazine Contact Center Technology Award. Their Email Virtual Assistant, or EVA, has been selected for demonstrating innovation, quality and unique features which have had a positive impact on the customer experience," said Rich Tehrani, CEO, TMC. "We're pleased to recognize their achievement."
This 15th-annual Contact Center Technology Award, presented by CUSTOMER Magazine, honors vendors and technologies that have embraced technology as a key tool for customer service excellence. This award distinguishes their success as innovators, thought leaders, and market movers in the contact center and customer care industries.
Results of the 2020 CUSTOMER Contact Center Technology Award will be published in CUSTOMER Magazine online and on TMCnet.
About Astute
Astute's customer and employee engagement software powers smarter CX and delivers invaluable first-party customer data for the world's most innovative brands. The Astute platform makes it easy for companies to engage and delight individual customers across all channels, while gathering first-hand insight to improve the experience for everyone. Astute blends AI-driven customer self-service, best-of-breed agent desktop, and powerful customer analytics to drive efficiency, loyalty, and brand protection for consumer brands all over the world.
About CUSTOMER 
Since 1982, CUSTOMER magazine (formerly Customer Interaction Solutions) has been the voice of the call/contact center, CRM and teleservices industries. CUSTOMER has helped the industry germinate, grow, mature and prosper, and has served as the leading publication in helping these industries that have had such a positive impact on the world economy to continue to thrive. Visit http://www.customer.tmcnet.com to learn more.
About TMC
Through education, industry news, live events and social influence, global buyers rely on TMC's content-driven marketplaces to make purchase decisions and navigate markets. Visit www.tmcnet.com to learn more.
This press release originally appeared on Business Wire.